French Quarter Festivals, Inc. Needs Heroes!
Please donate to our Resilience Campaign in lieu of attending this year. This campaign ensures that our non-profit can survive this unprecedented situation and bring back our beloved festivals in 2021. The money raised will support our core operations and new programming – we can't produce our festivals this year, but we are committed to helping our community rebound! For the rest of 2020, we will innovate to create new ways to deliver on our mission. 
Donors will receive festival merchandise and recognition, including website, newsletter, and social media. Choose your level and become a festival hero today! 
$50+

 

Fans

 

receive an insulated 2020 French Quarter Festival wine cup and website recognition.
$100+ Champions

 

receive a 2020 French Quarter Festival poster by artist MagWire and website recognition.
$500+

 

Heroes

 

receive a 2020 wine cup, poster, and website recognition.
$1,000+

 

Guardians

 

receive a 2020 wine cup, poster, website and newsletter recognition.
$5,000+ Saints

 

receive a 2020 wine cup, poster, website, newsletter, and social media recognition.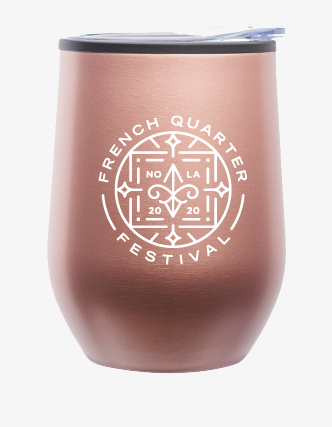 Wine Cup
Limited edition 2020 French Quarter Festival Insulated Wine Tumbler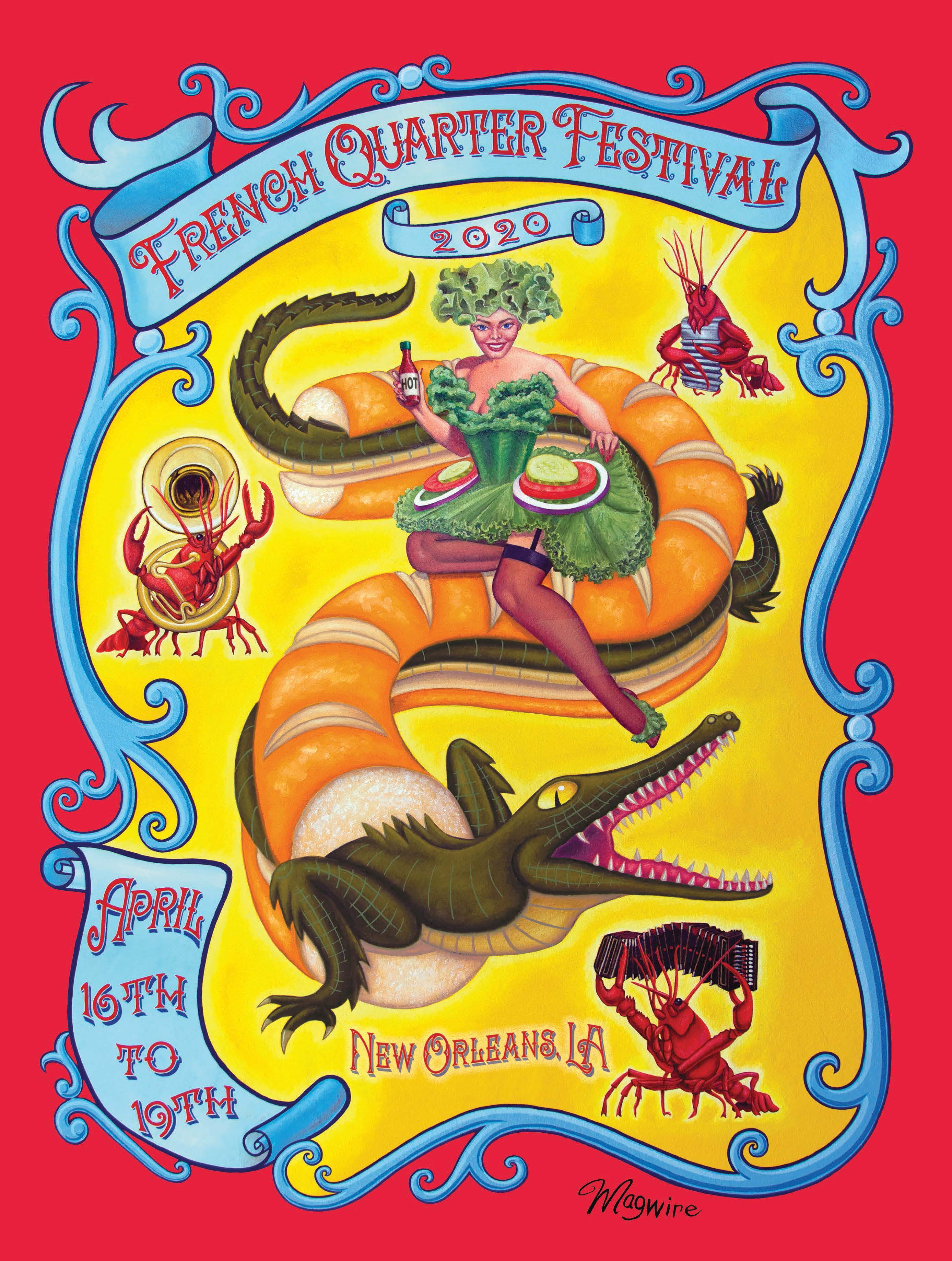 Poster
Limited edition 2020 French Quarter Festival Silkscreen Poster by MagWire Arts
OUR HISTORY
Since 1984, our nonprofit has showcased Louisiana artists, cuisine, and culture. We were founded when pre-World's Fair street and sidewalk construction adversely affected French Quarter businesses. To support the neighborhood, Mayor Dutch Morial conceived the idea of a uniquely New Orleans event that would attract both visitors and locals to the Vieux Carre and, subsequently, stimulate a healthy business environment. In 2020, our mission is more relevant and important than ever.
OUR MISSION
French Quarter Festivals, Inc. (FQFI) annually produces three festivals: French Quarter Festival, Satchmo SummerFest, and Holidays New Orleans Style. FQFI is a 501c(3) nonprofit organization whose mission is to promote the Vieux Carré and the City of New Orleans through high quality special events and activities that showcase the culture and heritage of this unique city, contribute to the economic well-being of the community, and instill increased pride in the people of New Orleans.
Learn more about who you help by supporting our non-profit organization!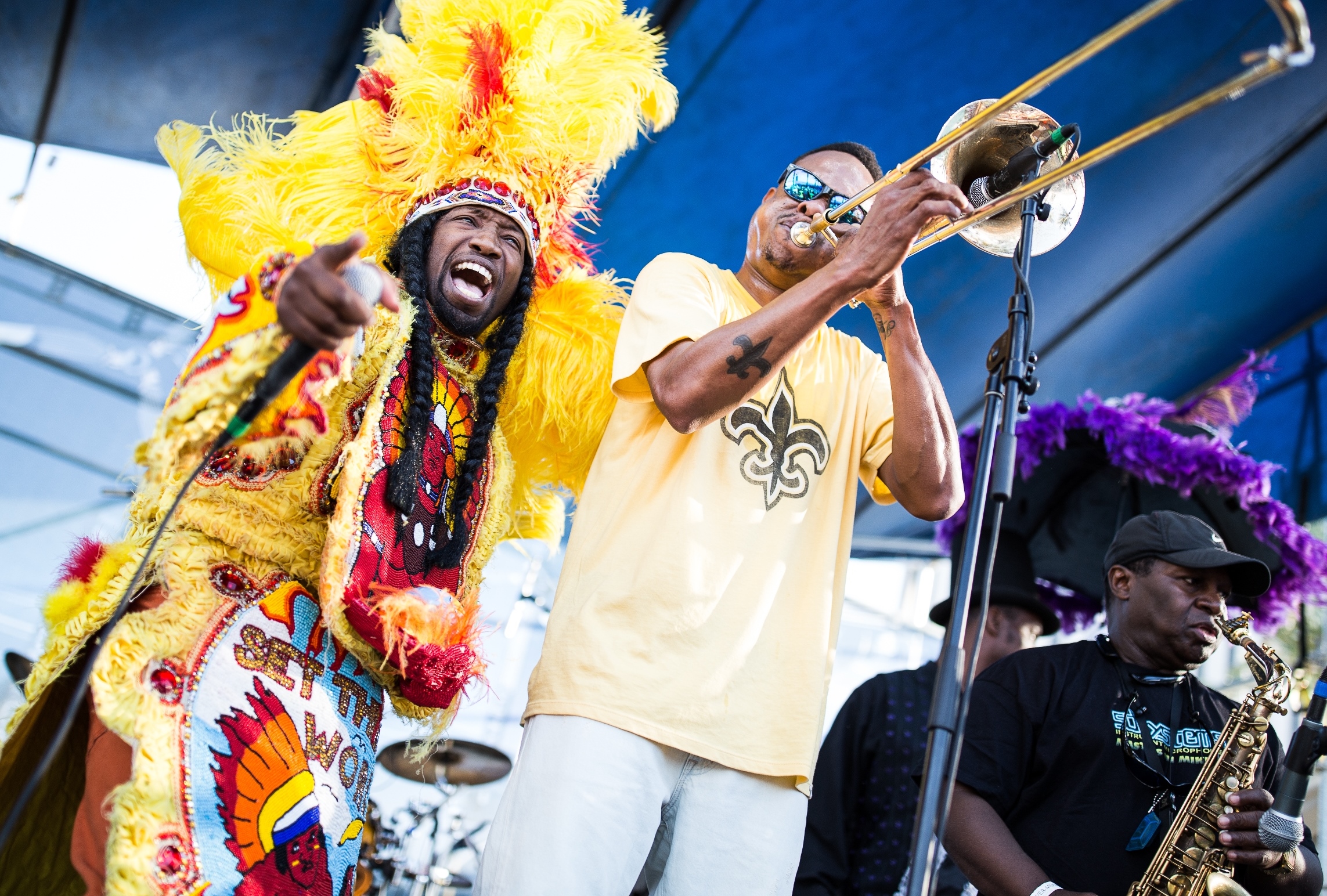 Musicians
French Quarter Festivals, Inc. is proud to employ over 2,000 local musicians every year! Donations help support our organization, which allows us to continue supporting the musicians we love and bring you, our French Quarter Fest and Satchmo SummerFest fans, your favorite local lineups! We are also passionate about supporting young musical artists and their music business education.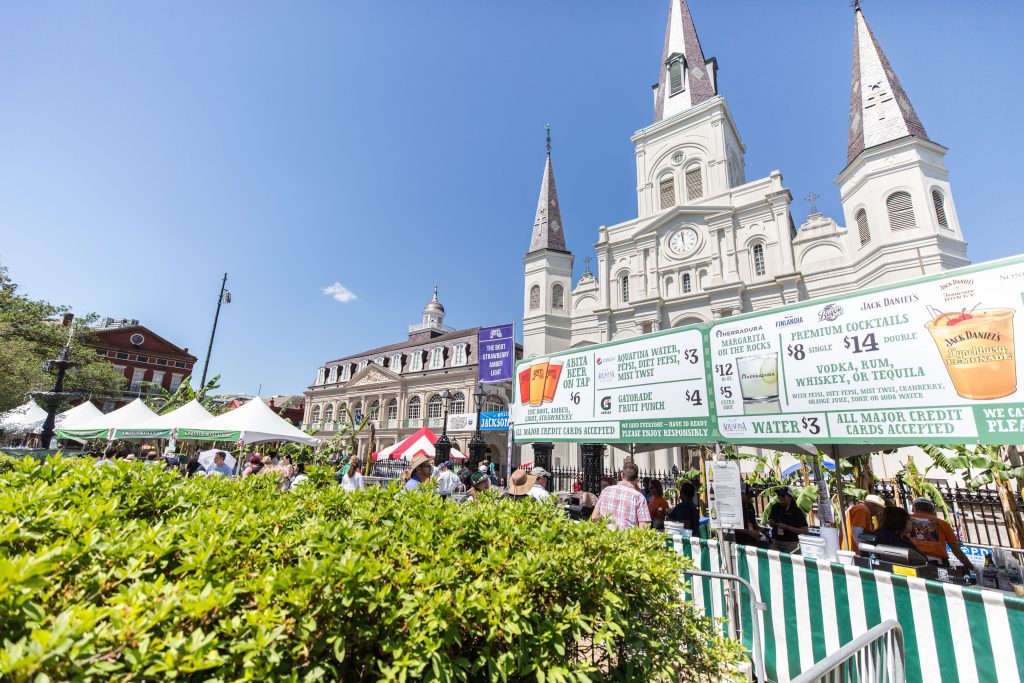 Community, Culture & Local Businesses
In 2019, French Quarter Festivals, Inc. generated an economic impact of over $200 million for New Orleans and supported nearly 2,100 full and part-time jobs. Our events attract thousands of fans who support our neighborhood businesses! Plus, by employing only local suppliers, vendors and businesses, all money spent to produce each festival stays within the local economy.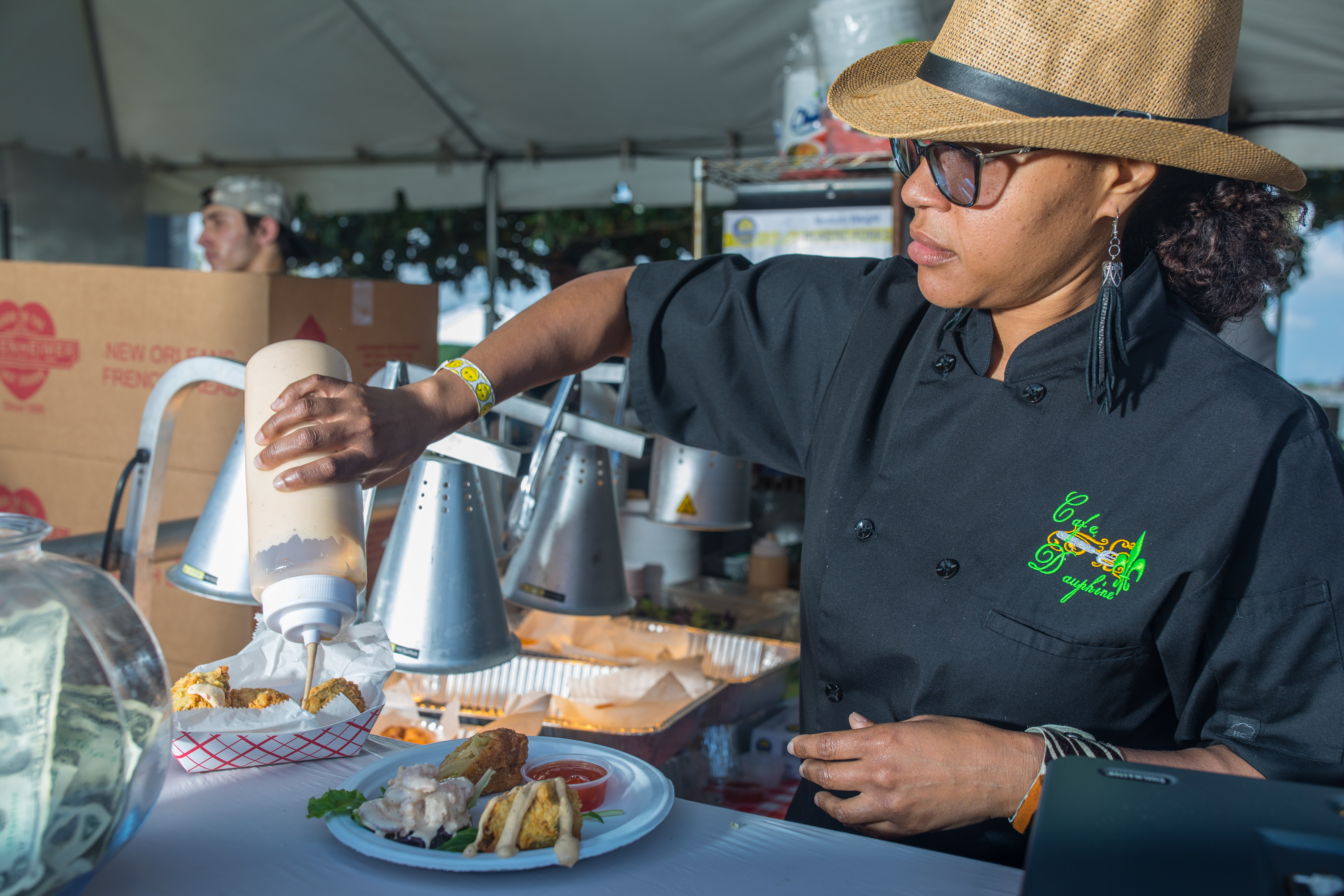 Restaurants
French Quarter Festivals, Inc. features over 65 local restaurants at our festivals every year! Our culinary lineup serves the best in Louisiana cuisine, offering the opportunity to sample the most famous, can't-miss dishes. Our events also bring thousands of guests to the French Quarter each year to support neighborhood restaurants.
"For more than three decades French Quarter Fest has uniquely blended New Orleans music and culture to promote artists like me to fans worldwide. My band, The Treme Funktet, is grateful for their support and dedication."